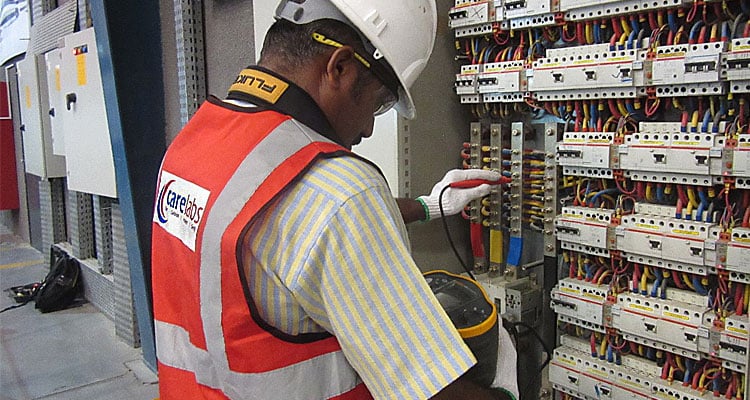 Several key components are required for safe, reliable operation of a newly-installed electrical power system and related components: 
The power system and components must be designed and engineered correctly.

 

Quality equipment should be procured.

 

The installation must meet all applicable codes and standards and be performed by qualified contractors and vendors.

 

Verification of all of the above should be performed through an independent, third-party inspection process.

 

All information should be documented and archived for future needs.

 
While these are not daunting requirements, all too often these basic elements are not met when installing and commissioning an electrical power system. Poorly written specifications and contracts, lack of understanding, budget constraints, unqualified contractors, failure to utilize accredited testing and commissioning companies or a host of other reasons can lead to issues with the installation and operation of the electrical power system. 
Thus the question arises: "How can the owner of the equipment ensure an unbiased and qualified assessment of the newly installed system?" That is when third party electrical certification comes into play. 
Third Party Inspection was introduced by DCLG as a way for DIY'ers and those not registered with a competent persons scheme to have their work checked and certified by a local authority or a private sector approved inspector. Third-party certification involves an independent assessment declaring that specified requirements pertaining to a product, person, process, or management system have been met. A third-party body is entitled by an accreditation body. Upon definition of standards and regulations, the accreditation body may allow a Notified body to provide third-party certification and testing services.  
They not only ensure and assess compliance to the previously-defined codes but also provide an official certification mark or a declaration of conformity. Third party inspectors also provide periodic Inspection and testing; They perform checking on installations previously carried out by other contractors and determines whether the installation is in a satisfactory condition for continued service. Third party certification should not be used for initial verification and certification of new electrical installation work undertaken by others. 
Before work begins, an installer who is not a registered competent person may appoint a registered third-party certifier to inspect and test the work as necessary. Within five days of completing the work, the installer must notify the registered third-party certifier who, subject to the results of the inspection and testing being satisfactory, should then complete an electrical condition report and give it to the person ordering the work. 
Registration is of both the individual certifier and the company that employs them; this ensures that requirements that can only be placed on a legal entity can be enforced. No electrical business can certify any third party electrical work until they are registered on a Third Party Certification Scheme.  Therefore technical competencies of all electricians are checked before third party certification is awarded. 
There are 4 types of certificates (electrical safety certificates) provided by third party inspectors: 
Electrical installation certificate

 

Periodical test, inspection & report

 

Domestic installation certificate

 

Minor works certificate

 
Certification of Competency
Certification of competency is particularly important in the electrical testing industry. Inherent in the determination of the equipment's serviceability is the prerequisite that individuals performing the tests be capable of conducting the tests in a safe manner and with complete knowledge of the hazards involved. They must also evaluate the test data and make an informed judgment on the continued serviceability, deterioration, or non-serviceability of the specific equipment. 
Electrical Installation Certificate / Domestic Installation Certificate
This is issued to the customer on the completion of any electrical installation works. It details the type of works undertaken; any deviations from the regulations as listed in BS 7671, who designed, installed and tested the works and when the next inspection is due. 
Periodical Test, Inspection & Report
This is used for the testing of existing electrical installations that have come up for their next inspections or for installations that do not have a current installation certificate. It will detail most if not all of the deviations that need to be addressed and will fall into four categories / codes. 
Code 1: Major deviation from the regulations, immediate remedial works are required and the system is unsafe to remain in service in its present condition.

 

Code 2: Minor deviation from the regulations, remedial works are required to the electrical installation, this should be carried out soon and in there, present condition does not provide immediate danger to life or property.

 

Code 3: Requires further investigation.

 

Code 4: Third Party Electrical Certification isn't just about winning more work for your business. The most important issues for our members is upholding professional installation standards within your industry. Electricians who are certified for third party hold that responsibility in their own hands. The ability to act as a Third Party certifier means that electrician is directly involved in ensuring that standards of competence and professionalism in the electrical industry always meet the expected level.

 
Minor Works Certificate
This is used for small works like additional sockets or lights that are not in special locations. A minor works certificate cannot be used for the provision of a new circuit. 
Qualifications of the Testing Organization
An independent overview is the only method of determining the long-term usage of electrical apparatus and its suitability for the intended purpose. Third-party testing organizations best support the interest of the owner, and the objectivity and competency of testing organization is as important as the competency of the individual technician performing the work. Third party testing organizations are independent of the manufacturer and the installing contractor. Hiring certified third-party testing organizations assures the owner that: 
The certified technician has broad-based knowledge — this person is trained to inspect, test, maintain, and calibrate all types of electrical equipment in all types of industries. 
NETA (International Electrical Testing Association) is the leading source of specifications, procedures, testing, and equipment performance requirements, not only for commissioning of new equipment, but also for testing the reliability, performance, and continued serviceability of existing equipment. A registered professional engineer will review all engineering reports. All tests will be performed objectively, independent of the manufacturer of the equipment, according to NETA specifications and using calibrated instruments traceable to the National Institute of Science and Technology (NIST). 
The testing organization is a well-established, full-service electrical testing and maintenance business. The introduction of Third Party Certification effectively recognises that electricians can do the work of Building Control. As such it is important that it doesn't weaken the approach that would be taken by a local authority and as such the Certifier must be notified by the installer before the work begins, and must be involved in inspecting the project throughout the installation – this scheme does not allow certification of finished work which can only be regularised by a local authority. Having a testing organization that meets these basic requirements is paramount if objectivity and quality are to be assured. 
Carelabs is authorized provider of Electrical Installation's Study, Analysis, Inspection, and Certification services in UAE, and provide Third Party Inspection of Electrical Installation and Certification.