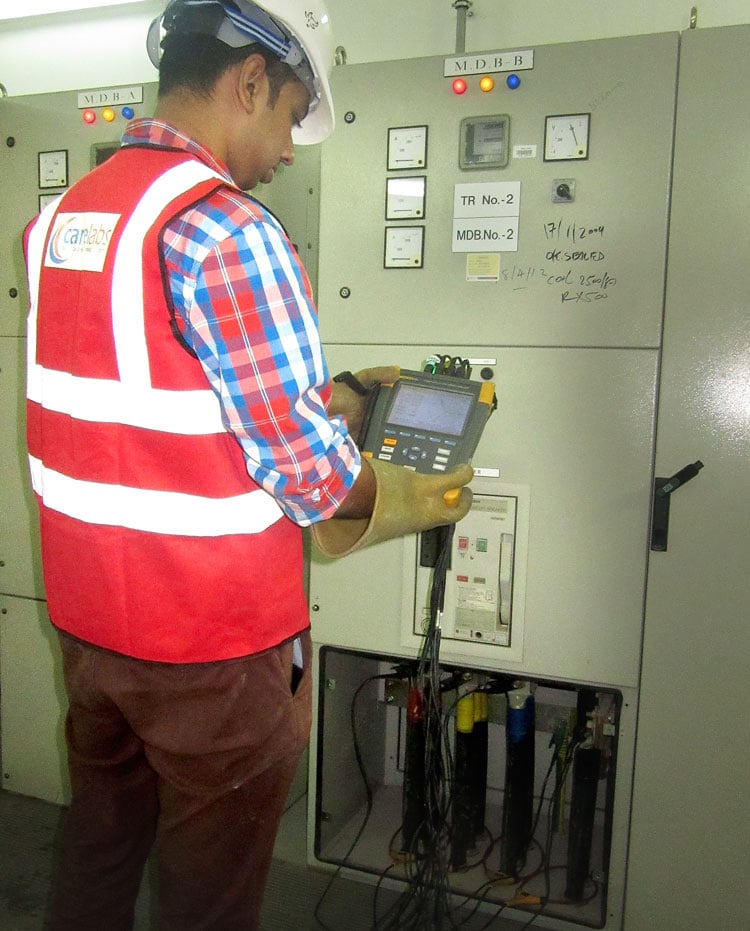 Carelabs is authorized provider of Electrical Installation's Study, Analysis, Inspection, and Certification services in UAE, and offer commercial electrical inspection services.
Commercial Electrical inspection refers to the thorough check-up of all electrical connections and wiring installed in your premises. An electrical inspector is an authorized person from the government and municipality who is responsible for checking the electrical connections to ensure they comply with the law codes and requirements in the area. Commercial electrical inspectors conduct inspections of all wiring, electrical equipment/fixtures, alarm systems and all associated systems regarding electrical power sources.
Carelabs Inspectors Review the Following Type of Installations
New installations/additions of electrical services
New installations/additions of electrical wiring, fixtures, equipment
Alterations of existing electrical services, wiring, equipment
Fire alarm/annunciations system installations
Transformers, communication towers, hydro vaults
Outdoor lighting
Temporary and special events services
Emergency turn-on and disconnect of services
New, additions/alterations to electrical components of mechanical systems:
Heating systems
Cooling systems
Venting systems
Cooking exhaust systems
Dust Collection systems
Why is Electrical Inspection Important?
There are many reasons behind the necessity of getting an electrical inspection done. Some of the most common ones are:
Protection Against Possible Surges
This is a common phenomenon in different regions, especially when there is a storm. Electrical surges can not only ruin your appliances, but can also create short circuits in your house. When the inspection is being done, the inspector will check for different points in the wiring that can cause this type of mishap.
Fire
Many a times it has been seen that an electrical short circuit has been the reason behind a fire breakout in a house. These short circuits are caused by different loose wires in the meter or in the cabling itself. During the inspection, the inspector can easily recognize these faults and ask you to rectify them.
Shocks
Imagine touching an electronic appliance and immediately experiencing a surging electric current in your body. Although the impact may not be that disastrous; however, this could lead to other mishaps easily. Apart from this, the body current in an electronic appliance can easily hamper its performance or can render it completely non-workable. An electrical inspector can catch these faults in the wiring in time to rectify them.
Steps for Commercial Electrical Inspection Process

IEC 60335 is the most widely applied standard for electrical safety testing, especially for domestic appliances. Many safety testing standards in the world have been based on it. To safeguard workplace health and safety, many sections of the Occupational Health and Safety Regulation provide guidelines on electrical safety and the appropriate equipment required to work on low and high voltage electrical appliances.