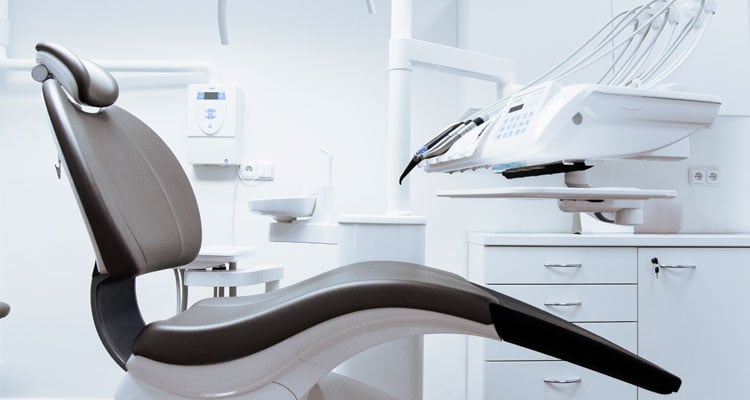 Carelabs is authorized provider of Electrical Installation's Study, Analysis, Inspection, and Certification services in UAE, and offer biomedical equipment safety testing and inspection services.
Biomedical equipment (armamentarium) are equipment designed to aid in the diagnosis, monitoring or treatment of medical conditions. Achievements of biomedical equipment installation are significant improvement of health care in all medical specialties, reducing the number of seriously ill people, reduction of mortality. Biomedical equipment technology is used for diagnostic Imaging, radiographic and Fluoroscopic X-ray, diagnostic ultrasound, mammography physiological monitoring, and dental related procedures. 
But unintended consequences occur due to causes like improper handling, insufficient or improper staff practice in handling with instruments, insufficient experience, like medical staff rarely read manuals for the users and equipment malfunctions. 
Why We Need Biomedical Instrument Safety Inspection?
It helps in:
Prolong the life-cycle of your equipment.

Protecting your patients, staff and assets.

Approval agencies, regulatory requirements & insurance companies may require safety inspections & testing

Quality assurance.

Asset management.
Carelabs perform biomedical inspection according to manufacturer's, and regulatory agencies requirement.
With orderly, measurable, and appreciable methods Carelabs will assist your project and avoid the probability of equipment-related risks, reduce accidents and events, stay consistent with regulatory reporting requirements and limit equipment & supply costs.
How do We Conduct Biomedical Equipment Safety Inspection?
It is suggested that biomedical inspections should be led by teams, with the lead Investigator being liable for the overall management of the inspection. Analysts (Chemists and/or Microbiologists), Computer Specialists, and Engineers can take part in all or portions of the inspection. Prior to the inspection, the "team" should discuss the duties of the particular team members.   
As with any inspection, analysis is generally an audit and is not all inclusive. Thus, validation data for all systems, processes, controls and test procedures cannot be reviewed. However, specific detailed coverage should be given to a few systems or controls. A flow chart from the application document or from the firm should be obtained prior to or early in the inspection and the specific manufacturing steps should be reviewed with the manufacturer's responsible personnel. 
An effective biomedical equipment inspection programme consists of adequate planning, management and implementation. Planning considers the financial, physical and human resources required to adequately implement the inspection. Once the programme has been defined, financial, personnel and operational aspects are continually examined and managed to ensure the programme continues uninterrupted and improves as necessary. Ultimately, proper implementation of the programme is key to ensuring optimal equipment functionality.
What Services are Provided in Biomedical Inspection?
When it comes to electrical compliance at all "Patient Areas" such as medical and dental practices. Following are few among the list of areas where biomedical equipment safety inspection should be conducted:
Doctors consulting room

Chiropractic and physiotherapy treatment rooms

Dental surgeries

CT rooms

Treatment rooms

Ultrasound rooms

Blood collection areas

X-ray rooms

Nursing
Carelabs perform whole inspection of medical facility in strict compliance with current laws and regulations using equipment and techniques approved by regulatory agencies, and complete initial inspections, take inventory of all assets, calibrate all equipment.
Biomedical instrument safety inspection include:
1. Visual Inspection
Visual inspection is a relatively easy procedure to make sure that the medical equipment in use still conforms to the specifications as released by the manufacturer and has not suffered from any external damage or contamination.
These include following inspections:
Housing Enclosure – Look for damage, cracks.

Contamination – Look for obstruction of moving parts, connector pins.

Cabling (supply, Applied Parts) – Look for cuts, wrong connections.

Fuse rating – check correct values after replacement.

Markings and Labelling – check the integrity of safety markings.

Integrity of mechanical parts – check for an obstructions.
2. Earth Bond Test
Earth Leakage: current flowing down the protective Earth conductor of the mains inlet lead.

Enclosure Leakage: current flowing to Earth through a person by touching the medical equipment / system or part of.

Applied Part or Patient Leakage: current flowing through a person to Earth from the Applied Part or current flowing from a person to Earth via the Applied Part by applying unintended voltage from an external source.
3. Earth Leakage Test
The Earth Leakage Test shows the current flowing through or via the insulation of the Medical Device into the protective Earth conductor.
4. Enclosure Leakage Test
Enclosure Leakage displays the current that would flow if a person came into contact with the housing (or any accessible part not intended for treatment or care) of the Medical Device.
5. Patient Leakage Current
The Patient Leakage Current is the current flowing from the Applied Part via the patient to Earth or flowing from the patient via an Applied Part to Earth, which originates from an unintended voltage appearing on an external source.
6. Documentation
The record for each device should include identifying data such as a brief description, manufacturer, model, serial number, and location. These data are typically contained in work order records that provide documentation of every task performed on the device. As a result, the inventory database will contain the entire technical history for each device in the inventory.
The major objective of an inspection is to determine whether the equipment is operating in a state of control and in compliance with the regulations. The facility's commitment to quality is vital, regardless of the type of company or product that is being manufactured.
One important aspect of an inspection is to identify defective product, non-conforming product and system failures. The way in which companies investigate and correct objectionable conditions and deficient manufacturing and control systems is an important part of an inspection and typically illustrates the level of quality within a facility.