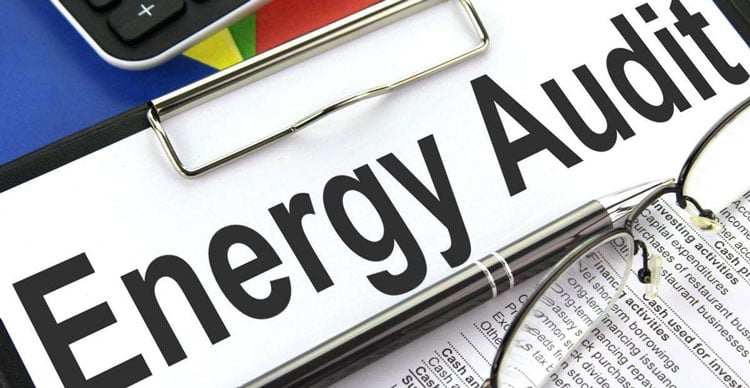 The purpose of an energy audit also known as energy assessment or energy study is to find out why, where, how and when is energy utilised in a facility, and to discover occasions to increase efficiency. Energy auditing services are provided by energy services companies, energy experts and engineering organisations. The energy auditor directs the audit process but functions watchfully with staffs, building owners and other key participants all the way through to make sure precision of data collection and correctness of energy efficiency suggestion.
Why is Energy Auditing Done?
With the rising energy expense, you facility or business might be in jeopardy if sufficient action isn't taken and you keep guessing the energy use versus financial plan equation. Energy audits helps to find out where you are throwing away energy in your facility. Domestic and industrial properties account for around 15% of carbon emissions in the UAE, according to the EPA, which means they are uneconomical and inefficient. Carelabs is there to guide you on which techniques are beneficial for decreasing energy waste and overall energy expenditure.
When considering energy, a smaller amount is always applauded. Less energy utilisation equals less energy expense. And, also, less energy utilization is clearly worthy for the environment.
What is Done During Energy Auditing?
Similar to any other audits, energy audit will evaluate all of your facility's energy usage and sketch all of the details. It is a procedure that assists you to check where your property is wasting energy and what actions you can take to increase energy efficiency. An energy audit is something that all facilities must undergo every two to three years in order to make sure utmost efficiency and expenditure.
There are three phases in an audit based on the requirements of the client:
Investigation Phase
This phase is about getting all the information concerning:
Historical energy consumption for the past 1 to 2 years
Tariffs and related energy supply contracts
Floor areas, staff numbers, production levels
Occupancy hours
Industry energy use/cost benchmark levels
Sub electrical and gas metering equipment
After-hours air conditioning usage
Mechanical plant configuration, as-installed drawings, electrical single line drawings, and operational & maintenance manuals
Lighting configuration, condition and controls
Compressed air system including rating, presence of air leaks, hours of usage
Steam and hot water boilers
Building Management Systems and control strategies
Building envelope, shading, orientation, insulation levels
Energy management process and policy information
Asset management plan, if any
Monitoring Phase
This phase is about getting data related to the entire site and the main energy usage groups. The function of main plant and gear is checked, and measurement of a scale of parameters i performed where necessary, including:
Electrical & gas load profiles
Internal temperature/humidity
Ventilation rate
Light levels
Boiler flue combustion analysis
Response is also attained from maintenance workers on subjects regarding building and plant functioning and repairs which could be affecting energy efficiency as well as causing inhabitant discomfort.
Analysis and Reporting Phase
This is about:
Finding out complete energy efficiency of facility
Finding out the greenhouse emission index(GEI) and ABGR energy star rating for office structures
Life cycle cost analysis of various energy saving measures
Tariff analysis
Top demand management including assessment of power factor correction
Noted down and if required, verbal report on results
How is Energy Auditing Performed?
Preliminary review of utility data
Inspect equipment lists, utility data, building diagrams, and other property information
Auditor gathers and review at least 2 years of utility data during the energy use analysis to account for seasonal variations and patterns of energy use (Monthly utility bill data is most commonly used)
All forms of energy (electricity, gas, oil, water) should be included in this analysis
From this evaluation, your facility's Energy Utilization Index (EUI) value (annual energy use/square footage) and energy end uses (energy used by each building system) are calculated
The Energy Utilization Index (EUI) and base energy load allow the auditor to target this data against energy usage of similar buildings and systems to show the magnitude of energy efficiency options and give an early estimate of potential savings
Auditor also checks for the difference in usage of energy with time and reasons for the same
Auditor will give an initial report which contains a summary of information and graphs and other visuals to permit easy interpretation.
Outcomes from the study is used in determining which level of audit to run and get data for the final report
The Site Assessment
First auditor will do a physical valuation of your property and its function
The energy auditor will also conduct a visual inspection and inventory of the building's key elements
Construction details of the building envelope (e.g. walls, roof, windows, doors and related insulation values)
An inventory of the heating and cooling systems (HVAC) capacities and rated efficiency
Manual, time clock or automated HVAC control methods
Lightning systems and control (both interior and exterior)
Service hot water systems
Data Analysis
After the energy auditor has collected the necessary data for your building, they will begin the energy and cost analysis. Before starting the analysis, the energy auditor should have a good understanding of your economic methodology and business criteria to ensure that the analysis is fairly compared with other investment opportunities and that cash flows match expectations.
Energy analysis methodologies vary widely. Your project goals should inform the analysis methodology selected to avoid results that yield too much or too little detail. Typical analysis methodologies include spreadsheet analysis based on engineering formulas that account for variations in time of day and season, and whole-building hourly energy use analysis for larger buildings or buildings with complex mechanical systems.
Cost analysis considers current energy costs, measure implementation costs and potential savings over time help to determine practicality and priority of Energy Efficient Mortgage (EEM) recommendations. You must give the economic method that auditor will consider for determining order of EEM implementation.
Audit Report
Audit report will constitute of sufficient data to let you make updated decisions about next stages to tally your energy savings and financial aims.
Audit reports consists of detailed descriptions including:
An catalogue of all current gears, a record of your property's current state and energy utilisation
A list of suggested low-cost, no-cost, and longer-term EEM suggestions depending on studies of historical energy usage and the onsite evaluation
Existing conditions and recommended changes, including equipment specs and specific locations of installations
How the measure will save energy and how much energy it will save
Financial analysis outcomes i.e. expenses of suggested measures
Effects on maintenance and comfort
The report should also present optimized bundles of measures, where shorter payback EEMs are combined with longer payback EEMs to collectively meet energy savings and financial goals. This may be of particular interest if your facility has significant deferred maintenance items.
Benefits of Energy Auditing
It helps reduce energy costs in your facility
With a reduction in production costs, the competitiveness of your company will be improved
It helps reduce the dependence on foreign energy sources
It helps reduce environmental damage and pollution
It can increase the security of your energy supply
It can reduce the consumption of natural resources
It can reduce damage to the environment associated with the exploitation of resources
It helps reduce the impact of greenhouse gas emissions